January 14th, 2010 (04:45 am)
OMG IT'S AN UPDATE! After.. like 4 years?!!? o_o [Thanks to Syn for inspiring me to write an entry <3]

haha I finally decide to bring my LJ back from the dead. I dunno if i will keep it active but I'll try to update once in a while >.>

So I'm on summer holidays now and have just recently moved house, and now have the computer in my room, yay for having privacy =D I also have AIR CON, it cost me allot but it's worht it hehe, I hate hot weather xD now i can sleep well on hot nightss x3

Other then moving, packing and cleaning, my summer holidays been pretty normal, just the usual anime watching, gaming and occasionally going out to see friends. It's really not that exciting so i don't really have much to write about, and i can't be bothered typing a super long entry like the ones I used to do XD

I'm also going to be turning TWENTY ONE very soon, in less than 2 weeks, on the 24th jan! so soonn. going to be so ollld XD. I will be having a BBQ birthday party thing, and having maybe 12 people over max, nothing too big. I don't like being around heaps of people and i can't be bothered planning something huge anwyays XD. So a bbq should be good ^^ i have a pretty nice backyard and my dad bought a gazebo which is really nice to sit under, so hopefully it will be good weather so we can sit outside ^^

I also thought that maybe i should post up some WIP's of current pictures i am working on, and hope to finish soon >.> *is VERY slow*

Go under cut to see WIPs <3

vvvv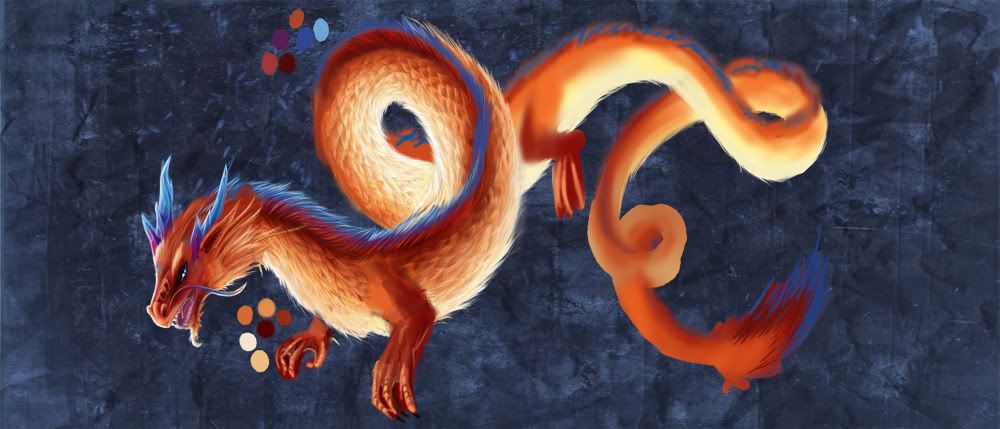 Asian Dragon image that is taking me FOREVER. Fur is so evil to shade XD though i do like how it is turning out and hope to finish it soon >.> i really have been working on it too long and been putting it off too much.




Kurama from Yu Yu Hakusho =D though the pose looks so dodgy =.=' argh i suck so much at drawing people. at least it is an attempt at a pose and not a boring headshot XD

Okay well i think that will be all for now.. i can;t think of anything else to write about XD Sorry for boring you to death if you read this haha. It is also 4:37 am here and I'm not ever tired! 8D yay for becoming nocturnal on summer holidays XD.